Thor: Ragnarok, Blue Jasmine, Cinderella, Robin Hood, Notes on a Scandal, The Aviator, The Lord of the Rings, dan The Hobbit hanyalah sederet judul dari 50 film lebih yang telah dibintangi oleh artis Hollywood ternama Cate Blanchett. Dengan banyaknya film yang telah ia mainkan, sudah banyak pula karpet merah yang didatangi.
(Baca juga artikel: 7 Pesona Artis Asia Di Festival Film Cannes 2018)
Memasuki tahun ke-26 di dunia hiburan, ia tetap tampil cantik dan memukau di acara karpet merah. Salah satunya adalah ketika di upacara penutupan Festival Film Cannes 2018 yang berlangsung pada tanggal 19 Mei lalu.
---
Di karpet merah tersebut, ia tampil menawan sekaligus maskulin dalam balutan busana rancangan rumah mode Alexander McQueen. Cate mengenakan tuxedo dress berwarna hitam yang dibuat dari kain wol sutra.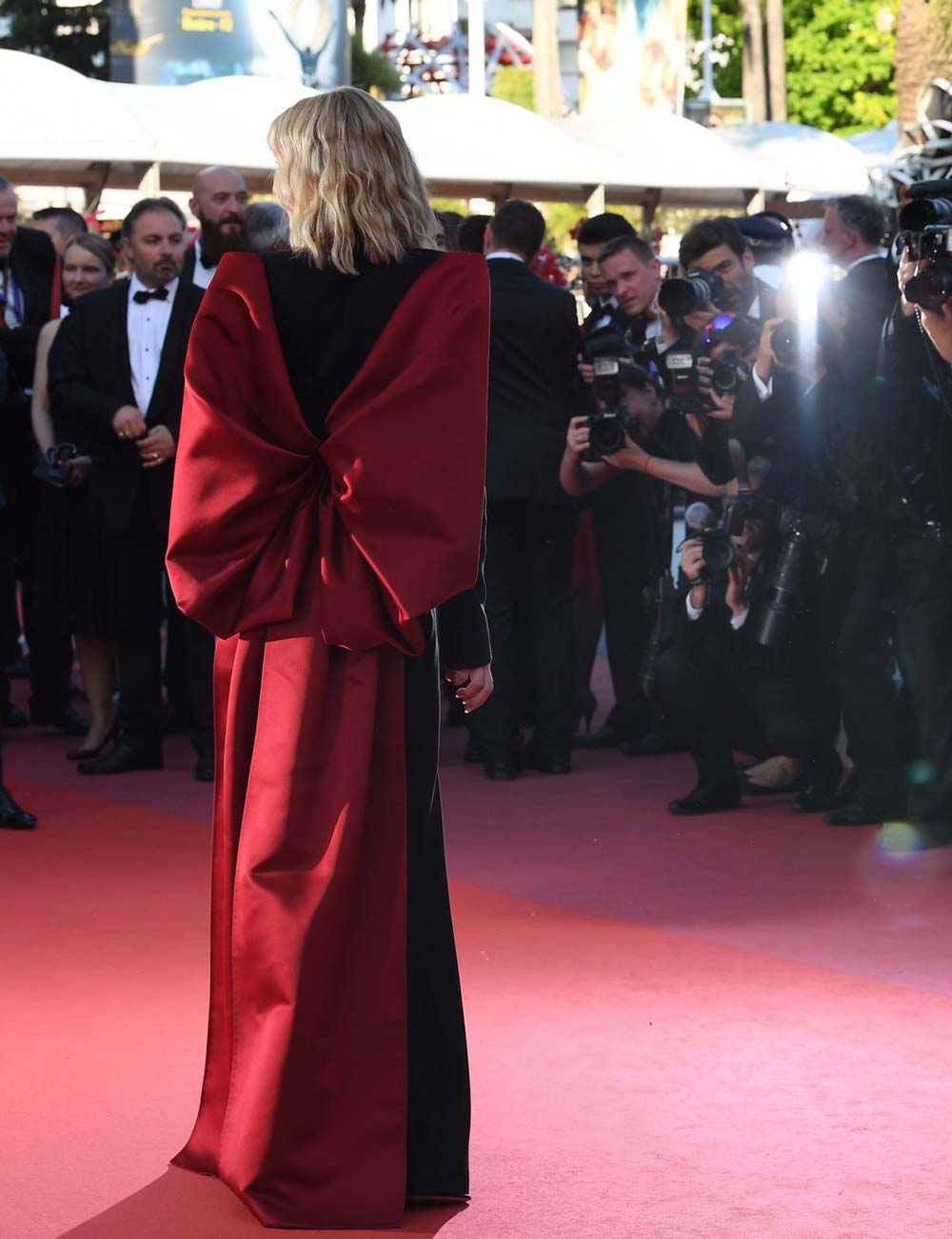 Yang membuatnya terlihat semakin spesial adalah aksen pita berwarna merah ukuran besar yang terletak di bagian belakang. Pita ini berhasil memberikan sentuhan feminin kepada Cate.